Interview: IGN's Tina Amini
Tina Amini came from Complex, Kotaku, and Mashable before moving to IGN, where she is now Editor-in-Chief. In my interview with Tina, she talks about the many ways the outlet reaches its audience, its post-COVID digital event programming, and shares insights on how to pitch premieres and indie games on IGN.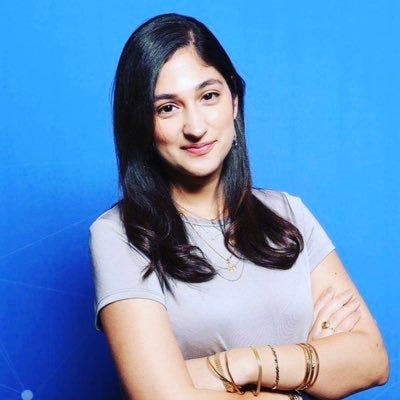 ---
IGN is a well-known force in games, entertainment, and tech coverage - but it's also gone through a lot of changes over the last few years. What does today's IGN look like? What do you feel are some of the lesser known aspects of IGN's coverage? Catch us up! 
IGN's always been a powerhouse of information. To that end, despite the changes, that's one thing we've tried to maintain. We know the topics our audience enjoys reading about or watching, and try to be as thorough as possible as far as covering them. As the media landscape changes, and as audience behavior adapts -- especially alongside the introduction of new-ish social platforms like TikTok -- we try to come up with comprehensible formats that speak to how our audience wants to receive information without losing the quality of the information itself. We've done entire red carpet coverage through newer platforms, putting IGN personalities and celebrities right in front of our viewers in fun, bite-sized clips. We've adapted feature content with Instagram swipe-ups. We're continuing to discover new ways of reaching our audience with the same voice and content that you see on the website or on YouTube, but on our audience's platform of choice, whatever that may be, on top of finding the unique stories to tell that suit only those platforms and formats. So we've always had a wide range of topics we cover, but we're also increasingly thinking about the wide range of ways we share news and stories. 
Being that powerhouse of information, of course, means there's tons of stuff you may miss (and we're actively working on ways to make IGN.com a more curated, personalized home for our logged-in users). One of my favorite introductions over the last few years has been guest editorials, where we share developers' stories straight from their byline to our readers. We've helped tell the story of an indie developer's heartbreak in having to abandon their game after many years of working on it, and celebrated International Women's Day with prominent women in the industry like Kiki Wolfkill who told us about how she grew into her tough skin (incidentally, a very relatable story). I've found that the gaming community in particular craves that connection to the industry and its artists, so while we've simultaneously also covered community news and reactions, we've tried to connect our audience directly to those figures they follow. There's occasionally a disconnect between gamers and developers, and we're always looking to help bridge that gap with more direct insight and transparency -- or just fascinating stories of the past in mini-documentaries like this one. We've also been doing a ton of these longer-form, history-lesson-style docs, like our recent exploration into the Batman: Year One movie that was never made (but that we created amazing storyboard illustrations for). 
And then there are tools we've been playing around with, like polls in reviews and on our homepage. We pair a topically-relevant poll every Friday with one of my favorite new shows, Next-Gen Console Watch 2020, where a PlayStation pundit and an Xbox pundit recount and analyze recent news around the soon-to-be-this-gen consoles. Another favorite new show: Devs React to Speedruns. IGN gem Mark Medina hosts those, and they're always funny and insightful and surprising as developers remark on their own surprise while feeding the audience context for some behind-the-scenes development stories that relate to whatever hole in time and space was just manipulated to gain an edge in burning through their game. 
In your time at IGN, what are some initiatives you've been proud of leading and executing?
I sort of blew a lot of my would-be responses to this question in that first question, BUT: I come from a news background, and believe that news is the backbone of any media outlet. It's not enough to be on top of the latest bits of news that we deem reader-worthy -- we have to ask questions on behalf of our readers, and do the legwork of searching for the answers. I'm super proud of the news team we built, which has brought in new voices to challenge the news cycle status quo, but has also brought our global teams closer together than ever before. Our news team is led by one of our members in the UK. Having this level of executive direction at the heart of our coverage operating out of either our Los Angeles or San Francisco offices is fairly unprecedented in IGN's history, and it's given us a lot of flexibility not just in spanning time zones more acutely but also in leveraging talent we have all over the world in more fundamental ways. We also brought in incredible talent from our Australia office into our SF office, which I directly relate to the amazing growth we've seen with our features content. Our work in bringing in and empowering talent is never over, though, and I see every hiring opportunity as a chance to continue that effort. 
I'd also be remiss in not mentioning Summer of Gaming. The pandemic has hit everyone pretty hard, and it's certainly complicated a lot of our work. We had just renovated a bunch of studio space in our SF office, toying with hilarious new shows like Max and Brian's A.I. Generated News Stories, but being scattered to the wind has had other implications, like the cancelation of E3 this year. IGN has a history of working with developers and publishers to present big, exclusive packages with editorial insight and direction, particularly during E3. So we decided that, despite the fact that developers, too, were scattered to the winds, we'd do our best to replicate the feeling you get around new announcements and interviews and give E3 fans something to tide them over into the new year (where we'll hopefully be at least closer to a vaccine). It's all been a bit of reinventing of the wheel, but I'm so proud of the talent and tenacity of our team that's pulled together to create now three (if you count the incoming gamescom show) events in the span of one summer and making it look easy (it has not been easy).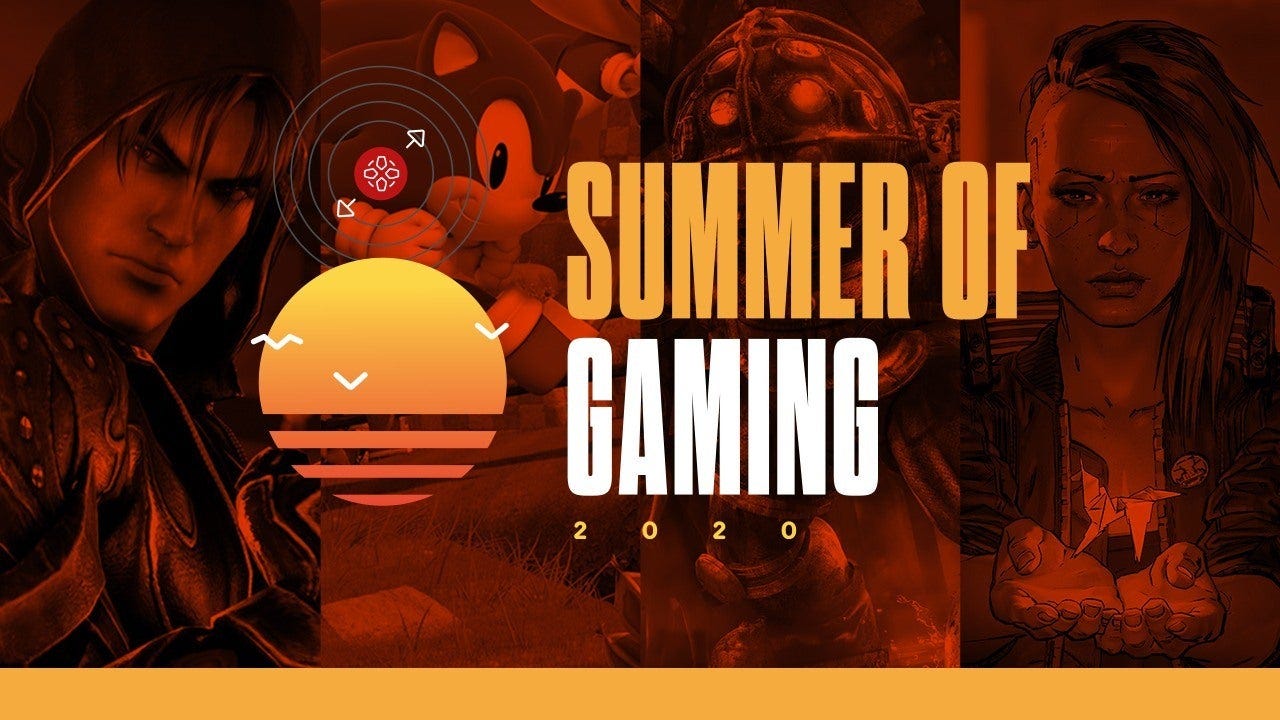 Working with PR, what have been some of your favorite features or pitches? What do you feel are some of the most overlooked opportunities for stories that you wished you were hearing more about? 
Some of my favorite stories always have an element of transparency to them. It can be a difficult balance to strike -- not divulging the stuff that's either likely to change or be misinterpreted in a vacuum, but still offering readers a behind-the-scenes look at the game and its development -- but those stories are some of the more interesting and certainly some of the most genuine. The times that IGN likely most collaborates with PR on pitches is for our IGN First/Premiere series. You can think of those projects like set visits. It's a chance for us to embed with the dev team for a few days, capturing conversations and footage during a game's development to debut exclusively to our audience. 
The process on the IGN side often starts with the basic formats we know our audience always wants to see: namely, gameplay-focused assets. But there are potentially dozens of fun stories to tell or explanations to offer around those assets to help readers get in the mindset of developers, which in turn helps them understand some of the process. So the IGN team picks an expert in the series or genre or studio and specifies what the focus or angle of some of those pitches might be. The PR team behind the game, in cooperation with their devs, then brainstorms against those formats and pitches to think about the unique areas of development or gameplay features they can expand on that will best communicate how the game is shaping up and what makes it special, directly to our audience.
One of my more recent favorite editions of IGN First was the story on how in the hell Gearbox actually created billions of variations of guns for Borderlands 3. We have gameplay in there to show off, but we also have the context around one of Borderlands' biggest taglines, and some fun looks at individual raw assets for select guns. It's a new angle by which to view the game, and we've found that readers love having opportunities to feel like insiders who've been following a game's progress closely, waiting for that prized launch day. Ultimately the success of these types of stories relies on our ability to predict and discover what might be most interesting to show off in an IGN First, but also hopefully the PR team or studio's ability to transparently share what they know to be the more entertaining or unique angles, too. 
What changes have you noticed in how PR professionals pitch you over time? What assumptions do they get wrong? 
Increasingly, as the indie scene has exploded, you'll hear of "so-and-so from previous game development's fame." It's true that a lot of AAA developers move on to create their own studios and creative independence. And it often results in some amazing game discoveries. But after a few regular pitches with that description, the lines between them begin to blur. There's certainly a bigger story there for an inspiring writer to put together -- that of "Is the AAA Space Tenable Anymore?" and I imagine there's a LOT to uncover around that topic, but I digress -- but it shouldn't be the basis of the pitch. 
The basis of the pitch is the game -- what's unique about it? How would you write a headline around it? How would you tweet or tell a friend about it? And are any of those descriptions appealing enough to click on or further pursue the conversation? We do sometimes relate an impressive-looking indie game to a AAA game that's a more well-known entity -- it's a way to capture our audience's attention so they know what to expect before they click through to the article or video. It's a tool to get on a gamer's radar, and from there the game needs to speak for itself. Promises are difficult things to make in the development world -- I've written before about how unpredictable development can be -- but opportunities to share the intention around a game's evolvution can make for fascinating stories, even if told after the fact. There are always darlings that will need to be killed, but getting in the head of a developer to learn about those decisions and other behind-the-scenes stories can bring us closer to the experience, and closer to relating to it. 
The question I get a lot: What's the best way for indie games developers to pitch IGN?
Show us your game! As I mentioned before in this interview, it's important to let the game speak for itself. We always help guide developers in terms of "this level sounds interesting" or "can we see that boss fight you were telling us about" or "you should really show off more of the protagonist in combat and that high-skill play from later in the game" and can tell which slices of a game can stand on their own to best represent the whole in just a tiny fraction of time. Ultimately, we have a saying at IGN that this all comes down to: "gameplay is king." And our audience definitely agrees.
---
Follow Tina Amini on Twitter.
---