VGPR #001: I Have No Idea What I'm Doing
It says it right there
Welcome to the VGPR newsletter from me, Lizzie Killian, founder at FIFTYcc PR.
The VGPR newsletter features interesting developments and topics impacting public relations in the video games industry. I'll be collecting news, resources, and other fun stuff (hey, it can't all be serious) that I find personally useful and interesting in the hope it can benefit other PR professionals in the gaming industry, or really anyone looking to get their career started in PR.
VGPR began as a small online group in 2016. I had been a member of a PR community more broadly focused on the tech industry, but I really wanted to connect with more PR professionals in the video game industry. VGPR became that group, and gained interest by sharing job openings, media opportunities, shifts in the media landscape, and other industry news.
So, in this first issue of VGPR: Xbox Game Showcase's most watched trailers, Billboard Magazine's special gaming issue and other non-endemic publications moving into games coverage, my work from home setup, media moves, and some PR job openings.
Xbox Game Showcase's Most Watched Trailers (According to YouTube)
In terms of strictly trailers, S.T.A.L.K.E.R. 2 would've been in the lead with over one million views on YouTube across Xbox, IGN, and GameSpot. While the actual Halo Infinite "Step Inside" cinematic trailer did not get as many viewers as the S.T.A.L.K.E.R. 2, Fable, Forza Motorsport, or Avowed trailers, the combined viewership for Halo's cinematic trailer, gameplay reveal trailer, and gameplay demo put it at the top of the list. Halo Infinite's reception is a different story, but an interesting lesson in anticipating and managing audience expectations (I'm still a fan of Halo and am excited for Infinite).
Billboard's Gaming Issue TL;DR
Non-gaming publications like the musically-focused Billboard and NME are moving increasingly into games coverage. This creates new media opportunities for gaming and offers examples of how a more general audience views games and its communities. Here are some of the topics covered in Billboard's gaming issue (July 25, 2020), and the people who wrote about them (note that this issue focuses on really top level gaming brands such as Fortnite, Twitch, Call of Duty, etc., and industry trends backed by data and dollar figures):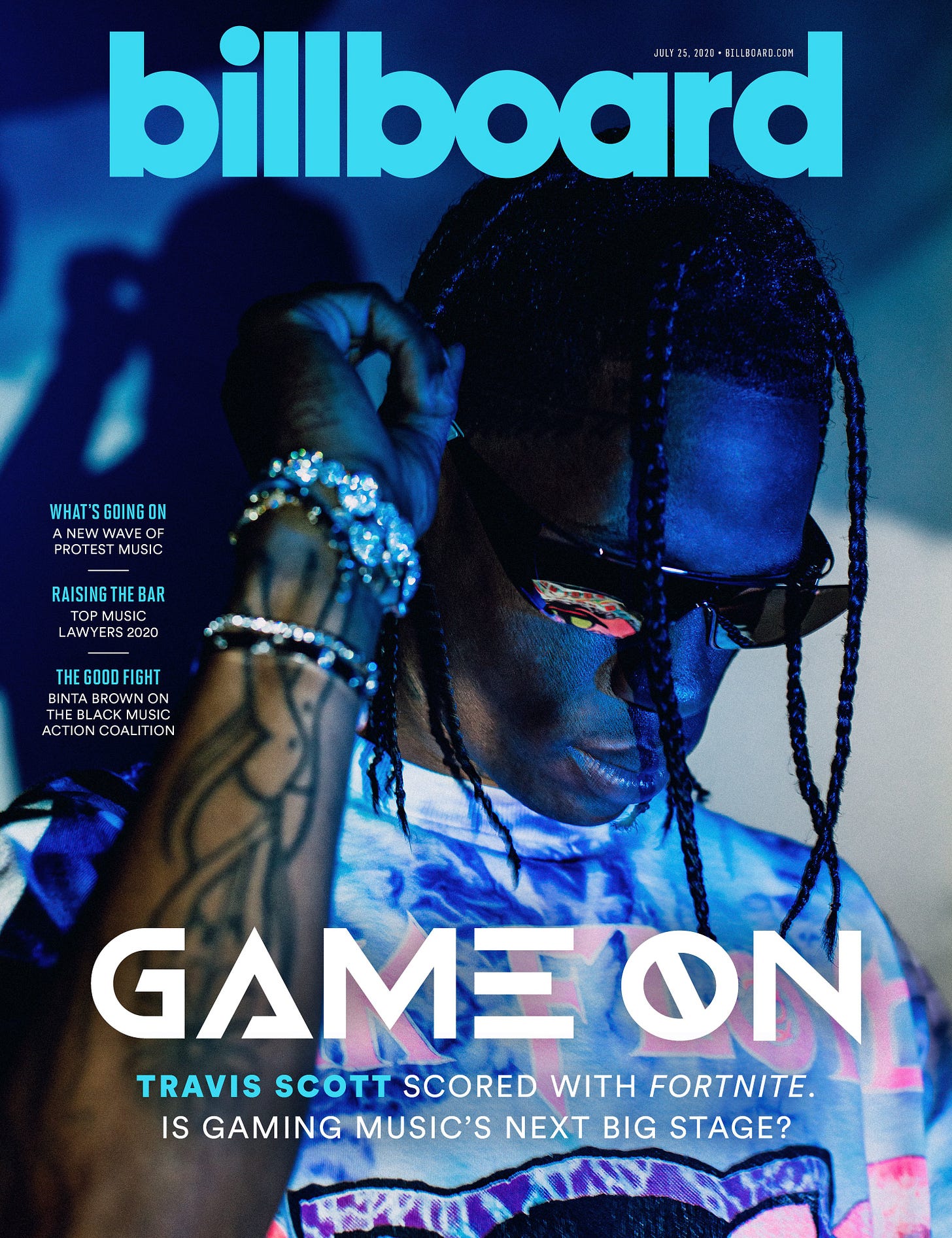 And speaking of music and gaming…
For more consumer-focused pitches
Also in the media
What's old is new again
G4 returns in 2021! But what does it all mean? Will it go head-to-head against VENN? Do I need a TV? What will Gen Z think?
Working From Home
I got my first taste of working from home in 2015 when I started experimenting with PR consulting for the first time. It was hard. I was mostly just working off an old MacBook Pro at the dining room table, sometimes moving to the guest bedroom that was poorly lit and full of random stuff. By the time I started consulting full time in 2017, I felt like I had learned all the ropes of working from home that helped me become more effective: don't work from bed, make sure to shower and dress as though you were going to an office, set work/life boundaries, etc… oh, and of course a good WFH setup helps! Here's my little corner: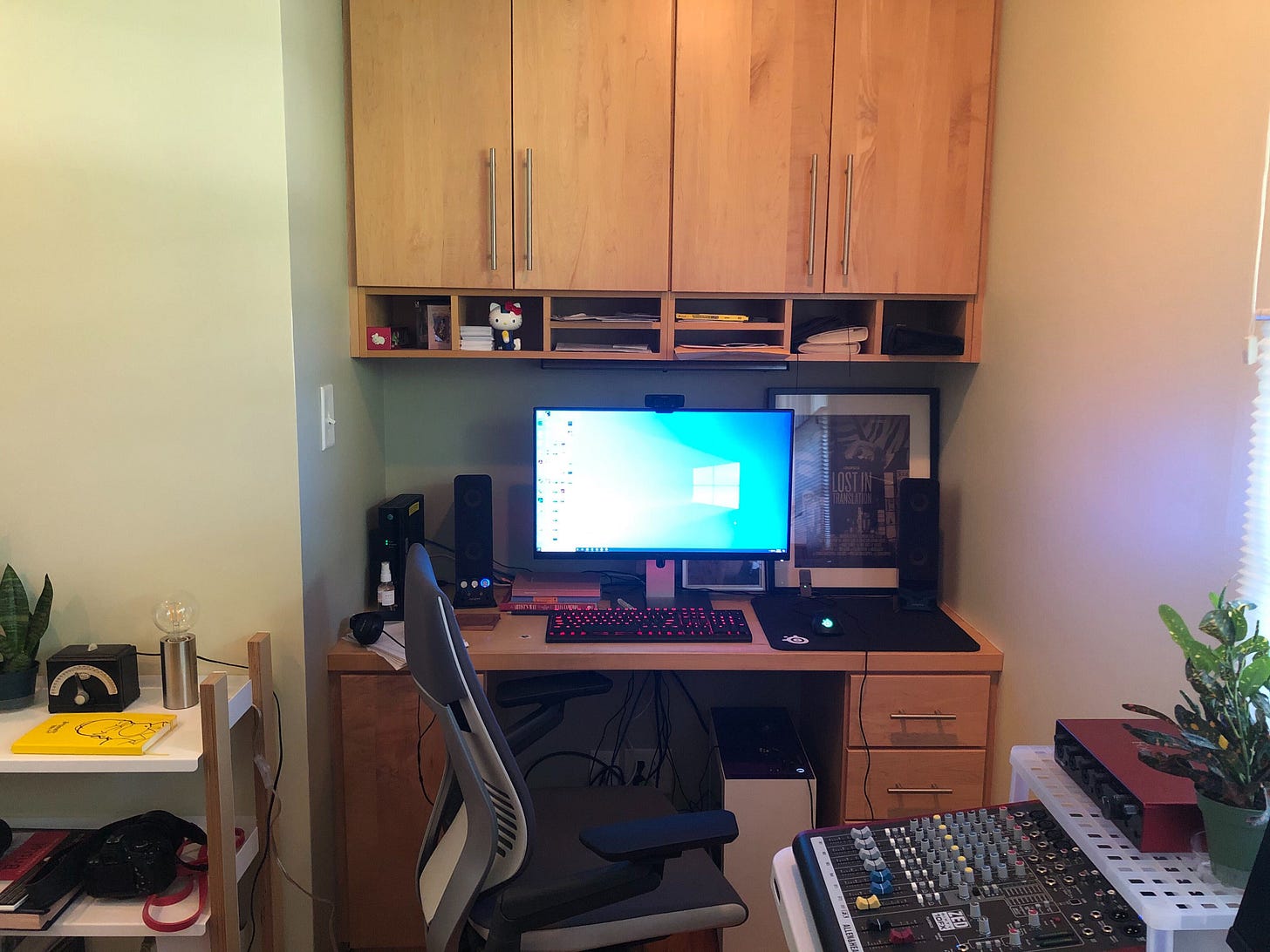 Always on my desk:
Want to share your WFH setup? Please send it along to vgpr.insider@gmail.com!
PR Jobs
And that's all she wrote. If you like what you see here (or don't), please send me an email at vgpr.insider@gmail.com. What would you like to see more or less of? I welcome all feedback and suggestions, and if you have an idea you'd like to submit for future issues, please reach out!